Essex County Dept of Citizen Services
18 Rector Street
Newark, NJ - 07102
(973) 733-3000
---
Essex County Dept of Citizen Services Details
Sometimes people feel that they shouldn't need help to put food on the table, but sometimes it's a struggle to make ends meet. If you're not sure how or whether you can pay for your next meal or next week's groceries, New Jersey Supplemental Nutrition Assistance Program can help.


NJ SNAP, formerly known as Food Stamps, is New Jersey's Supplemental Nutrition Assistance Program that can help low-income families buy the groceries they need to eat healthy.



To pre-screen for SNAP or other social service programs in New Jersey,
click here. It's a quick and easy way to find out if you can get help. With an online application, you will spend less time in the office interviewing (if you are unable to go to county social services due to illness or disability) Committee, you may send an authorized representative to represent you or request a phone interview).


You can also apply by fax or post to your local county social welfare office.


After receiving the application, you will be contacted to schedule an interview to confirm the information about the application.


Also, note that households where all members are applicants or recipients of Supplemental Social Security Income (SSI) may apply for an NJ SNAP at the same time as applying for an SSI.



NJ SNAP benefits are issued via the easy-to-use "Families First" electronic benefits card.


You can sign up for NJ SNAP:



> Click online, click here.


> Or in person in your


Municipal Social Welfare Agency - Social Services Council



You must fill out the application form and bring the various documents with you.



> Snap Standard Utility Allowance of New Jersey - Federal Guide (PDF)


New Jersey SNAP Utilities Poster (PDF)



- English and Spanish


New Jersey SNAP Brochure - October 2016 (PDF)



> English > Spanish


Opening times: 7:30 a.m. to 4 p.m., Wednesday by appointment only, (973) 733-2001, hours from 7:30 a.m. to 7:30 p.m.


The office is closed to the public on the third Thursday of each month.







Need More Information
We always need more information on our offices so we can keep up to date on changes. If you know of any details that we missed, a new website, hours have changed, etc, please add a comment (below the map on this page), with information. We will then display this for all visitors on this page.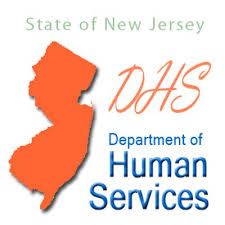 User questions and answers
Help our users find out more about Essex County Dept of Citizen Services.
---
Post Comments and Reviews
Comments are made for SnapOffices.com reviews of Essex County Dept of Citizen Services, or updates to be made to our website. If you need to contact Essex County Dept of Citizen Services, you will need to call them at the phone number provided or visit the website we provide for them above.
Nearby Area Listings
Sometimes people think they shouldn't need help putting food on the table, but sometimes it's hard to make ends meet. If you don't know how or if you can pay for your next meal or next week's groceries, NJ SNAP can help. NJ SNAP, formerly Food Stamps, is a complementary nutrition aid scheme in New

Go To Details Page For More Information

---

What is NJ SNAP? Sometimes people feel they shouldn't need help putting food on the table, but sometimes making ends meet is a struggle. If you are not sure how or if you can pay for your next meal or next week's groceries, NJ SNAP can help. NJ SNAP , formerly

Go To Details Page For More Information

---

The Supplemental Nutrition Assistance Program, commonly known as SNAP, is a federally funded program that assists low-income households purchase nutritious food at authorized grocery stores and other retailers. Individuals must apply for this program and provide all the required documentation.&nbs

Go To Details Page For More Information

---

The Supplemental Nutrition Assistance Program, commonly known as SNAP, is a federally funded program that assists low-income households purchase nutritious food at authorized grocery stores and other retailers. Individuals must apply for this program and provide all the required documentation.&nbsp

Go To Details Page For More Information

---

The Supplemental Nutrition Assistance Program, commonly known as SNAP, is a federally funded program that assists low-income households purchase nutritious food at authorized grocery stores and other retailers. Individuals must apply for this program and provide all the required documentation.&nbsp

Go To Details Page For More Information

---

The Supplemental Nutrition Assistance Program, commonly known as SNAP, is a federally funded program that assists low-income households purchase nutritious food at authorized grocery stores and other retailers. Individuals must apply for this program and provide all the required documentation.&nbsp

Go To Details Page For More Information

---

Sometimes people feel they shouldn't need help putting food on the table, but sometimes it's a struggle to make ends meet. If you're not sure how or if you can pay for your next meal or next week's groceries, NJ SNAP can help. NJ SNAP, formerly Food Stamps, is the New Jersey Supplemental Nutri

Go To Details Page For More Information

---

The Supplemental Nutrition Assistance Program, commonly known as SNAP, is a federally funded program that assists low-income households purchase nutritious food at authorized grocery stores and other retailers. Individuals must apply for this program and provide all the required documentation.&nbs

Go To Details Page For More Information

---

The Supplemental Nutrition Assistance Program, commonly known as SNAP, is a federally funded program that assists low-income households purchase nutritious food at authorized grocery stores and other retailers. Individuals must apply for this program and provide all the required documentation. If a

Go To Details Page For More Information

---

Sometimes people feel that they shouldn't need help to put food on the table, but sometimes it's a struggle to make ends meet. If you're not sure how or whether you can pay for your next meal or next week's groceries, NJ SNAP can help. NJ SNAP, formerly Food Stamps, is a complementary nutritio

Go To Details Page For More Information

---