Broomfield Department of Health and Human Services
#6 Garden Center
Broomfield, CO - 80020
(720) 887-2271
---
Broomfield Department of Health and Human Services Details
Need help getting groceries? Food stamps, federally known as the Supplemental Food Assistance Program (SNAP) and formally known as the Food Assistance Program in Colorado, provides families and individuals with financial resources to purchase groceries. Those eligible for benefits can include families, children, individuals, elderly, immigrants, refugees, asylees, disabled individuals, the unemployed and underemployed as well as those experiencing homelessness. Get more SNAP/food stamp facts. The following households may qualify for food stamps or another public nutrition assistance program: * Working families * Seniors who are not working * Undocumented immigrants do not, but family members—including children—may if they are U.S. citizens How do I find out if I or other family members qualify?    Call the statewide, bilingual food resource hotline toll-free at (855) 855-4626, or use (720)-382-2920 in the Denver Metro area, to find out if you qualify for any federal nutrition assistance program and how to apply, which can be done by phone. All calls are kept confidential.   Our food assistance navigators can assist with the food stamp application process and answer any questions that you may have. They can screen for potential SNAP/food stamp eligibility, help you apply during the call, answer specific questions regarding the application and re-certification process, and prepare you for the next steps in the interview process. The food resource hotline: * Provides assistance in English and Spanish * Serves as a "one-stop" resource to help you navigate federal and charitable food programs * Screens for all federal nutrition assistance programs * Assists with applying for food stamps by phone * Keeps all information confidential * Is open to all individuals, regardless of legal status, in Colorado   Call our statewide food resource hotline toll-free at (855) 855-4626 or at (720) 382-2920 for those in the Denver Metro area. It's open Monday through Friday between 8 a.m. and 4:30 p.m., and after-hour calls are returned the next business day.

Need More Information
We always need more information on our offices so we can keep up to date on changes. If you know of any details that we missed, a new website, hours have changed, etc, please add a comment (below the map on this page), with information. We will then display this for all visitors on this page.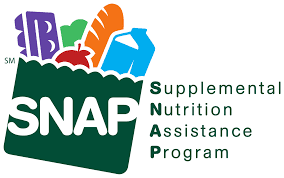 User questions and answers
Help our users find out more about Broomfield Department of Health and Human Services.
Locate Broomfield Department of Health and Human Services
---
Post Comments and Reviews
Comments are made for SnapOffices.com reviews of Broomfield Department of Health and Human Services, or updates to be made to our website. If you need to contact Broomfield Department of Health and Human Services, you will need to call them at the phone number provided or visit the website we provide for them above.
Nearby Area Listings
Need help getting groceries? Food stamps, federally known as the Supplemental Food Assistance Program (SNAP) and formally known as the Food Assistance Program in Colorado, provides families and individuals with financial resources to purchase groceries. Those eligible for benefits can include fa

Go To Details Page For More Information

---

Need help getting groceries? Food stamps, federally known as the Supplemental Food Assistance Program (SNAP) and formally known as the Food Assistance Program in Colorado, provides families and individuals with financial resources to purchase groceries. Those eligible for benefits can include fa

Go To Details Page For More Information

---

Need help getting groceries? Food stamps, federally known as the Supplemental Food Assistance Program (SNAP) and formally known as the Food Assistance Program in Colorado, provides families and individuals with financial resources to purchase groceries. Those eligible for benefits can include fa

Go To Details Page For More Information

---

Need help getting groceries? Food stamps, federally known as the Supplemental Food Assistance Program (SNAP) and formally known as the Food Assistance Program in Colorado, provides families and individuals with financial resources to purchase groceries. Those eligible for benefits can include fa

Go To Details Page For More Information

---

Need help getting groceries? Food stamps, federally known as the Supplemental Food Assistance Program (SNAP) and formally known as the Food Assistance Program in Colorado, provides families and individuals with financial resources to purchase groceries. Those eligible for benefits can include fa

Go To Details Page For More Information

---

Need help getting groceries? Food stamps, federally known as the Supplemental Food Assistance Program (SNAP) and formally known as the Food Assistance Program in Colorado, provides families and individuals with financial resources to purchase groceries. Those eligible for benefits can include fa

Go To Details Page For More Information

---