Little River County Department of Human Services
90 Waddell St
Ashdown, AR - 71822
(870) 898-5155
---
Little River County Department of Human Services Details
Supplemental Nutrition Assistance ProgramThe Supplemental Nutrition Assistance Program (SNAP) (formerly known as Food Stamp Program) provides food assistance to eligible households to cover a portion of a household's food budget.  Benefits are distributed through an Electronic Benefits Transfer (EBT) card.  SNAP benefits can be used to purchase eligible food items for home consumption including seeds and plants which produce food for consumption by SNAP households. Farmers markets are available for SNAP benefits as well as eligible retailers.  In addition to food assistance, the program provides SNAP recipients with nutrition education, employment and training, and work experience in some cases. Helpful documents for SNAP and TEA:  A Social Security Number (SSN) or proof of application for an SSN for each household member applying for benefits.  Documentation of legal alien status for each non-citizen applying for benefits.  Proof of identity for the applicant.  Proof of residence.  Proof of all income.  Proof of the value of resources such as, but not limited to, bank accounts, certificates of deposit, stocks, bonds, and vehicles.  Proof of medical expenses for household members over the age of 60 or living with a disability, only if you want these expenses to be claimed.  Proof of current utility bills, only if you want to use your actual utility costs to calculate your SNAP benefit amount. NOTE: SNAP allows certain households to use a "utility standard." Ask your worker if actual costs or the utility standard will be best for your household.  If you are applying for TEA benefits for a child, proof of that child's age and proof of that child's relationship to you. How long does it take to process an application?  Most SNAP applications must be processed within 30 days. However, we must process your SNAP application within seven days (expedited service) if:  Your household has $100 or less in cash, bank accounts, or other liquid resources and less than $150 in countable income; OR  Your current shelter costs are more than your income and liquid resources; OR  You are a migrant or seasonal farm worker and your household has little or no income at the time you apply.  TEA applications should be processed within 30 days. If you complete the screening questions in the SNAP Expedited Service section, we will determine if your household is entitled to expedited service in SNAP. How will I know if my application has been approved or denied? When we take action on your application for SNAP or TEA, we will send you a notice to tell you if your application has been approved or denied. If I am eligible, how will I get my benefits? If you participate in the SNAP and/or the TEA Program, you will receive an electronic benefits transfer (EBT) card that looks similar to a debit card. Your EBT card will be used to access your SNAP and/or TEA benefits. SNAP benefits may only be accessed at authorized retailers, such as grocery stores and approved farmers' markets.

Need More Information
We always need more information on our offices so we can keep up to date on changes. If you know of any details that we missed, a new website, hours have changed, etc, please add a comment (below the map on this page), with information. We will then display this for all visitors on this page.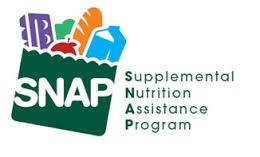 User questions and answers
Help our users find out more about Little River County Department of Human Services.
---
Post Comments and Reviews
Comments are made for SnapOffices.com reviews of Little River County Department of Human Services, or updates to be made to our website. If you need to contact Little River County Department of Human Services, you will need to call them at the phone number provided or visit the website we provide for them above.
Nearby Area Listings
Supplemental Nutrition Assistance ProgramThe Supplemental Nutrition Assistance Program (SNAP) (formerly known as Food Stamp Program) provides food assistance to eligible households to cover a portion of a household's food budget.  Benefits are distributed through an Electronic Benefits Transfer (EB

Go To Details Page For More Information

---

The Supplemental Nutrition Assistance Program. commonly known as SNAP, is a federal program that helps millions of low-income households purchase nutritious food. To determine eligibility, individuals must fill out an application and provide all the required documentation. Approved recipients rec

Go To Details Page For More Information

---

The Supplemental Nutrition Assistance Program. commonly known as SNAP, is a federal program that helps millions of low-income households purchase nutritious food. To determine eligibility, individuals must fill out an application and provide all the required documentation. Approved recipients rec

Go To Details Page For More Information

---

Supplemental Nutrition Assistance ProgramThe Supplemental Nutrition Assistance Program (SNAP) (formerly known as Food Stamp Program) provides food assistance to eligible households to cover a portion of a household's food budget.  Benefits are distributed through an Electronic Benefits Transfer (EB

Go To Details Page For More Information

---

Supplemental Nutrition Assistance ProgramThe Supplemental Nutrition Assistance Program (SNAP) (formerly known as Food Stamp Program) provides food assistance to eligible households to cover a portion of a household's food budget.  Benefits are distributed through an Electronic Benefits Transfer (EB

Go To Details Page For More Information

---