Woods Cross DWS Office
763 West 700 South
Woods Cross, UT - 84087
(866) 435-7414
Fax Number: (801) 295-9127
---
Woods Cross DWS Office Details
Davis County UT DWS Supplemental Nutrition Assistance Program (SNAP)

This is a local Department of Workfource Services (DWS) Office where you can apply for SNAP Food Stamps in Davis County, Woods Cross, UT.



You can apply and get assistance for SNAP food stamps at this local office in Utah.
You can also apply online at: jobs.utah.gov/mycase

The gross income limit for SNAP varies by State, so check with this local office. In every State, your net income must be below 100 percent of the Federal poverty level, about $2,000 per month for a household of four.




Office Hours
Monday : 8:00am - 5:00pm
Friday : 8:00am - 5:00pm
Tuesday : 8:00am - 5:00pm
Saturday : Closed
Wednesday : 8:00am - 5:00pm
Sunday : Closed
Thursday : 8:00am - 5:00pm
Need More Information
We always need more information on our offices so we can keep up to date on changes. If you know of any details that we missed, a new website, hours have changed, etc, please add a comment (below the map on this page), with information. We will then display this for all visitors on this page.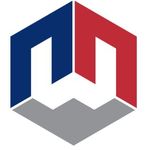 User questions and answers
Help our users find out more about Woods Cross DWS Office.
---
Post Comments and Reviews
Comments are made for SnapOffices.com reviews of Woods Cross DWS Office, or updates to be made to our website. If you need to contact Woods Cross DWS Office, you will need to call them at the phone number provided or visit the website we provide for them above.
Nearby Area Listings
Salt Lake County UT DWS Supplemental Nutrition Assistance Program (SNAP) This is a local Department of Workfource Services (DWS) Office where you can apply for SNAP Food Stamps in Salt Lake County, Salt Lake City, UT. You can apply and get assistance for SNAP food stamps at this local office

Go To Details Page For More Information

---

Salt Lake County UT DWS Supplemental Nutrition Assistance Program (SNAP) This is a local Department of Workfource Services (DWS) Office where you can apply for SNAP Food Stamps in Salt Lake County, West Valley, UT. You can apply and get assistance for SNAP food stamps at this local office

Go To Details Page For More Information

---

Davis County UT DWS Supplemental Nutrition Assistance Program (SNAP) This is a local Department of Workfource Services (DWS) Office where you can apply for SNAP Food Stamps in Davis County, Clearfield, UT. You can apply and get assistance for SNAP food stamps at this local office in Utah.

Go To Details Page For More Information

---

Salt Lake County UT DWS Supplemental Nutrition Assistance Program (SNAP) This is a local Department of Workfource Services (DWS) Office where you can apply for SNAP Food Stamps in Salt Lake County, Taylorsville, UT. You can apply and get assistance for SNAP food stamps at this local office

Go To Details Page For More Information

---

Salt Lake County UT DWS Supplemental Nutrition Assistance Program (SNAP) This is a local Department of Workfource Services (DWS) Office where you can apply for SNAP Food Stamps in Salt Lake County, Midvale, UT. You can apply and get assistance for SNAP food stamps at this local office in U

Go To Details Page For More Information

---

Weber County UT DWS Supplemental Nutrition Assistance Program (SNAP) This is a local Department of Workfource Services (DWS) Office where you can apply for SNAP Food Stamps in Weber County, Ogden, UT. You can apply and get assistance for SNAP food stamps at this local office in Utah. You

Go To Details Page For More Information

---

Tooele County UT DWS Supplemental Nutrition Assistance Program (SNAP) This is a local Department of Workfource Services (DWS) Office where you can apply for SNAP Food Stamps in Tooele County, Tooele, UT. You can apply and get assistance for SNAP food stamps at this local office in Utah. Y

Go To Details Page For More Information

---