Snap Office Woonsocket
800 Clinton Street, 2nd. Floor,
Woonsocket, RI - 02895
(855) 697-4347
Fax Number: (401) 768-3131
---
Snap Office Woonsocket Details
The Supplemental Nutrition Assistance Program, commonly known as SNAP, helps the most vulnerable households purchase nutritious food. In order to be eligible for SNAP benefits, individuals must apply for the program and provide all the supporting documentation. If approved, individuals will receive the SNAP benefits in an EBT card, which works as a debit card, and is accepted at authorized grocery stores and other retailers.
SNAP benefits can only be used to buy food approved products. Alcoholic beverages, pet food, tobacco, paper products, or other nonfood items cannot be purchased with SNAP benefits. The amount of SNAP benefit will vary depending on number of individuals in household, income, expenses, and other factors pertinent to program guidelines.

Individuals can apply online, via mail, or in person. Individuals must provide proof of identity, income, assets/resources and expenses. If mailing the completely filled out application and supporting documentation please send it to:
RI Department of Human Services
P.O. Box 8709, Cranston, RI 02920-8787

Additional Programs:

Rhode Island Works (RIW)
Child Care Assistance Program (CCAP)
General Public Assistance (GPA)
Long Term Services and Supports (LTSS)
Please contact the office for additional information.
Mission Statement
Through the compassionate delivery of critical safety net and other supportive services, we are committed to ensuring that individuals and families in RI have access to the supports they need to achieve their goals.
Office Hours
Monday

8:30 AM - 4:00 PM

Tuesday

8:30 AM - 4:00 PM

Wednesday

8:30 AM - 4:00 PM

Thursday

8:30 AM - 4:00 PM

Friday

8:30 AM - 4:00 PM

Saturday

closed

Sunday

closed
Need More Information
We always need more information on our offices so we can keep up to date on changes. If you know of any details that we missed, a new website, hours have changed, etc, please add a comment (below the map on this page), with information. We will then display this for all visitors on this page.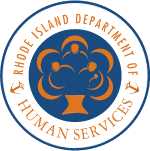 User questions and answers
Help our users find out more about Snap Office Woonsocket.
---
Post Comments and Reviews
Comments are made for SnapOffices.com reviews of Snap Office Woonsocket, or updates to be made to our website. If you need to contact Snap Office Woonsocket, you will need to call them at the phone number provided or visit the website we provide for them above.
Nearby Area Listings
The Supplemental Nutrition Assistance Program, commonly known as SNAP, helps the most vulnerable households purchase nutritious food. In order to be eligible for SNAP benefits, individuals must apply for the program and provide all the supporting documentation. If approved, individuals will receive

Go To Details Page For More Information

---

The Supplemental Nutrition Assistance Program, commonly known as SNAP, helps the most vulnerable households purchase nutritious food. In order to be eligible for SNAP benefits, individuals must apply for the program and provide all the supporting documentation. If approved, individuals will receive

Go To Details Page For More Information

---

The Supplemental Nutrition Assistance Program, commonly known as SNAP, helps the most vulnerable households purchase nutritious food. In order to be eligible for SNAP benefits, individuals must apply for the program and provide all the supporting documentation. If approved, individuals will receive

Go To Details Page For More Information

---

The Supplemental Nutrition Assistance Program, commonly known as SNAP, is part of a federal nutrition program that helps qualifying low-income households purchase nutritious food. This program is designed to increase households nutritional level so that they can stay healthy. Basic Eligibility:

Go To Details Page For More Information

---

The Supplemental Nutrition Assistance Program, commonly known as SNAP, helps the most vulnerable households purchase nutritious food. In order to be eligible for SNAP benefits, individuals must apply for the program and provide all the supporting documentation. If approved, individuals will receive

Go To Details Page For More Information

---

The Department of Family Services' mission is to promote the safety, well-being and self-sufficiency of families through community partnerships. Local DFS offices can help qualifying families with supplemental nutrition assistance (SNAP), child support program, Medicaid, child care assistance and

Go To Details Page For More Information

---

The Supplemental Nutrition Assistance Program, commonly known as SNAP, is part of a federal nutrition program that helps qualifying low-income households purchase nutritious food. This program is designed to increase households nutritional level so that they can stay healthy. Individuals must apply

Go To Details Page For More Information

---

The Supplemental Nutrition Assistance Program, commonly known as SNAP, helps the most vulnerable households purchase nutritious food. In order to be eligible for SNAP benefits, individuals must apply for the program and provide all the supporting documentation. If approved, individuals will receive

Go To Details Page For More Information

---

The Supplemental Nutrition Assistance Program, commonly known as SNAP, is part of a federal nutrition program that helps qualifying low-income households purchase nutritious food. This program is designed to increase households nutritional level so that they can stay healthy. Individuals must apply

Go To Details Page For More Information

---