Nutrition Assistance Program Office 755c
125 E. Elliot Rd
Chandler, AZ - 85225
(480) 777-1168
Fax Number: (844) 680-9840
---
Nutrition Assistance Program Office 755c Details
The Nutrition Assistance (formerly the Food Stamp Program) is Arizonas program for the Food and Nutrition Service (FNS) Supplemental Nutrition Assistance Program, commonly known as SNAP. The Nutrition Assistance program assists low-income families in purchasing nutritious food and prevent under-nutrition in Arizona. Individuals must apply for this program and provide all the required documentation.
Information required for eligibility:
Proof of citizenship and identity for all individuals applying for benefits
Alien Registration Cards, if there are non-U.S. citizens applying for benefits in household
Social Security numbers for all individuals or proof that a Social Security number has been applied for
Proof of relationship (birth certificates may be used)
Name, address & daytime phone number of landlord or neighbor
A statement verifying the address and names of individuals living in household. The statement must be made by a non-relative who does not live in household. It must be signed, dated and include that person's address and telephone number
Proof of ALL money the household received from any source last month and current month
Proof that employment of individual ended and last date paid
Bank or credit union (savings or checking) complete statement for the most recent month
Proof of savings bonds, securities, retirement plans and life insurance
Proof of rent/mortgage and utility bills (electric, water, gas, etc.) for the most recent month
Proof of child care expenses for the most recent month
Proof of all medical expenses for those applying for benefits who are age 60 or older or receive disability benefits
After eligibility interview, individuals will be mailed a QUEST Electronic Benefits Transfer (EBT) card issued by Fidelity National Information Services (FIS). The EBT card works just like an ATM/debit card and can be used at local grocery stores, convenience stores and some farmers markets where QUEST is accepted. The benefit amount depends on number of individuals in household, income, expenses, and other criteria.
SNAP benefits can be used to purchase food online at Walmart and Amazon.
Additional Programs:
Cash Assistance
Medical Assistance
For Nutritious, Cash and Medical Assistance Virtual Services contact:
www.healthearizonaplus.gov
1-855-432-7587
Mission Statement
The Department of Economic Security makes Arizona stronger by helping Arizonans reach their potential through temporary assistance for those in need, and care for the vulnerable.
Office Hours
Monday

8:00 AM - 5:00 PM

Tuesday

8:00 AM - 5:00 PM

Wednesday

8:00 AM - 5:00 PM

Thursday

8:00 AM - 5:00 PM

Friday

8:00 AM - 5:00 PM

Saturday

closed

Sunday

closed
Need More Information
We always need more information on our offices so we can keep up to date on changes. If you know of any details that we missed, a new website, hours have changed, etc, please add a comment (below the map on this page), with information. We will then display this for all visitors on this page.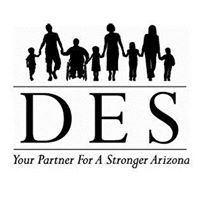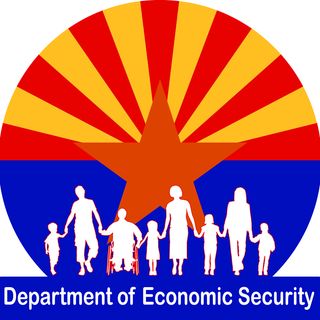 User questions and answers
Help our users find out more about Nutrition Assistance Program Office 755c.
---
Post Comments and Reviews
Comments are made for SnapOffices.com reviews of Nutrition Assistance Program Office 755c, or updates to be made to our website. If you need to contact Nutrition Assistance Program Office 755c, you will need to call them at the phone number provided or visit the website we provide for them above.
Nearby Area Listings
The Nutrition Assistance (formerly the Food Stamp Program) is Arizonas program for the Food and Nutrition Service (FNS) Supplemental Nutrition Assistance Program, commonly known as SNAP. The Nutrition Assistance program assists low-income families in purchasing nutritious food and prevent under-nut

Go To Details Page For More Information

---

The Nutrition Assistance (formerly the Food Stamp Program) is Arizonas program for the Food and Nutrition Service (FNS) Supplemental Nutrition Assistance Program, commonly known as SNAP. The Nutrition Assistance program assists low-income families in purchasing nutritious food and prevent under-nut

Go To Details Page For More Information

---

The Nutrition Assistance (formerly the Food Stamp Program) is Arizonas program for the Food and Nutrition Service (FNS) Supplemental Nutrition Assistance Program, commonly known as SNAP. The Nutrition Assistance program assists low-income families in purchasing nutritious food and prevent under-nut

Go To Details Page For More Information

---

The Nutrition Assistance (formerly the Food Stamp Program) is Arizonas program for the Food and Nutrition Service (FNS) Supplemental Nutrition Assistance Program, commonly known as SNAP. The Nutrition Assistance program assists low-income families in purchasing nutritious food and prevent under-nut

Go To Details Page For More Information

---

The Nutrition Assistance (formerly the Food Stamp Program) is Arizonas program for the Food and Nutrition Service (FNS) Supplemental Nutrition Assistance Program, commonly known as SNAP. The Nutrition Assistance program assists low-income families in purchasing nutritious food and prevent under-nut

Go To Details Page For More Information

---

The Nutrition Assistance (formerly the Food Stamp Program) is Arizonas program for the Food and Nutrition Service (FNS) Supplemental Nutrition Assistance Program, commonly known as SNAP. The Nutrition Assistance program assists low-income families in purchasing nutritious food and prevent under-nut

Go To Details Page For More Information

---

The Nutrition Assistance (formerly the Food Stamp Program) is Arizonas program for the Food and Nutrition Service (FNS) Supplemental Nutrition Assistance Program, commonly known as SNAP. The Nutrition Assistance program assists low-income families in purchasing nutritious food and prevent under-nut

Go To Details Page For More Information

---

The Nutrition Assistance (formerly the Food Stamp Program) is Arizonas program for the Food and Nutrition Service (FNS) Supplemental Nutrition Assistance Program, commonly known as SNAP. The Nutrition Assistance program assists low-income families in purchasing nutritious food and prevent under-nut

Go To Details Page For More Information

---

The Nutrition Assistance (formerly the Food Stamp Program) is Arizonas program for the Food and Nutrition Service (FNS) Supplemental Nutrition Assistance Program, commonly known as SNAP. The Nutrition Assistance program assists low-income families in purchasing nutritious food and prevent under-nut

Go To Details Page For More Information

---