Miami Beach Service Center
945 Pennsylvania Avenue
Miami, FL - 33139
(866) 762-2237
Fax Number: (305) 535-5411
---
Miami Beach Service Center Details
Apply online, or in person at this office.
The United States Department of Agricultures (USDA) Supplemental Nutrition Assistance Program (SNAP), called food assistance in Florida and formerly known as the Food Stamp Program, provides food benefits, access to a healthy diet, and education on food preparation and nutrition to low-income households.
Recipients spend their benefits (provided on an electronic card that is used like an ATM card) to buy eligible food in authorized retail food stores.
Some of the eligibility rules:
Identity:
Individuals must show proof they are the person they claim to be.
Applicants must provide proof of their identity.
Work Rules:
Healthy adults, 18 to 50 years of age, who do not have dependent children or are not pregnant, can only get food assistance benefits for 3 months in a 3-year period if they are not working or participating in a work or workfare program.
Income and Deductions:
Most households must pass a gross income limit less than or equal to 200% of the Federal Poverty Level (FPL).
Residency:
Individuals must live in the state of Florida.
Citizenship:
Individuals must be a U.S. citizen or have a qualified noncitizen status.
SSN:
Individuals must provide a Social Security Number or proof they have applied for one.
Child Support Cooperation:
Certain individuals must cooperate with the state's child support enforcement agency to prove a child's legal relationship to their parent and to get the court to order child support payments.
Need More Information
We always need more information on our offices so we can keep up to date on changes. If you know of any details that we missed, a new website, hours have changed, etc, please add a comment (below the map on this page), with information. We will then display this for all visitors on this page.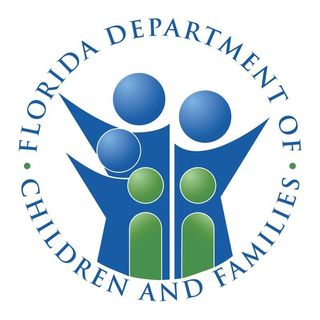 User questions and answers
Help our users find out more about Miami Beach Service Center.
---
Post Comments and Reviews
Comments are made for SnapOffices.com reviews of Miami Beach Service Center, or updates to be made to our website. If you need to contact Miami Beach Service Center, you will need to call them at the phone number provided or visit the website we provide for them above.
Nearby Area Listings
Apply online, or in person at this office. The United States Department of Agricultures (USDA) Supplemental Nutrition Assistance Program (SNAP), called food assistance in Florida and formerly known as the Food Stamp Program, provides food benefits, access to a healthy diet, and education on food p

Go To Details Page For More Information

---

Apply online, or in person at this office. The United States Department of Agricultures (USDA) Supplemental Nutrition Assistance Program (SNAP), called food assistance in Florida and formerly known as the Food Stamp Program, provides food benefits, access to a healthy diet, and education on food p

Go To Details Page For More Information

---

Apply online, or in person at this office. The United States Department of Agricultures (USDA) Supplemental Nutrition Assistance Program (SNAP), called food assistance in Florida and formerly known as the Food Stamp Program, provides food benefits, access to a healthy diet, and education on food p

Go To Details Page For More Information

---

Apply online, or in person at this office. The United States Department of Agricultures (USDA) Supplemental Nutrition Assistance Program (SNAP), called food assistance in Florida and formerly known as the Food Stamp Program, provides food benefits, access to a healthy diet, and education on food p

Go To Details Page For More Information

---

Apply online, or in person at this office. The United States Department of Agricultures (USDA) Supplemental Nutrition Assistance Program (SNAP), called food assistance in Florida and formerly known as the Food Stamp Program, provides food benefits, access to a healthy diet, and education on food p

Go To Details Page For More Information

---

Apply online, or in person at this office. The United States Department of Agricultures (USDA) Supplemental Nutrition Assistance Program (SNAP), called food assistance in Florida and formerly known as the Food Stamp Program, provides food benefits, access to a healthy diet, and education on food p

Go To Details Page For More Information

---

Apply online, or in person at this office. The United States Department of Agricultures (USDA) Supplemental Nutrition Assistance Program (SNAP), called food assistance in Florida and formerly known as the Food Stamp Program, provides food benefits, access to a healthy diet, and education on food p

Go To Details Page For More Information

---

The United States Department of Agricultures (USDA) Supplemental Nutrition Assistance Program (SNAP), called food assistance in Florida and formerly known as the Food Stamp Program, provides food benefits, access to a healthy diet, and education on food preparation and nutrition to low-income hous

Go To Details Page For More Information

---

Apply online, or in person at this office. The United States Department of Agricultures (USDA) Supplemental Nutrition Assistance Program (SNAP), called food assistance in Florida and formerly known as the Food Stamp Program, provides food benefits, access to a healthy diet, and education on food p

Go To Details Page For More Information

---