HHSC Benefits Office- Nursery
440 S. Nursery Road
Irving, TX - 75060
(972) 579-3080
Fax Number: (972) 579-1062
---
HHSC Benefits Office- Nursery Details
The Supplemental Nutrition Assistance Program. commonly known as SNAP is a federal program that helps millions of low-income households purchase nutritious food. Approved recipients receive the SNAP benefits in the Lone Star Card, which can be used just like a credit card at any authorized retailer that accepts SNAP.

This office provides the following additional services:
Cash Help for Families (TANF)



Medicaid for families and children
Call for more information.
Need More Information
We always need more information on our offices so we can keep up to date on changes. If you know of any details that we missed, a new website, hours have changed, etc, please add a comment (below the map on this page), with information. We will then display this for all visitors on this page.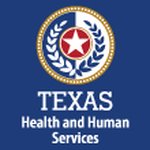 User questions and answers
Help our users find out more about HHSC Benefits Office- Nursery.
---
Post Comments and Reviews
Comments are made for SnapOffices.com reviews of HHSC Benefits Office- Nursery, or updates to be made to our website. If you need to contact HHSC Benefits Office- Nursery, you will need to call them at the phone number provided or visit the website we provide for them above.
Nearby Area Listings
The Supplemental Nutrition Assistance Program. commonly known as SNAP is a federal program that helps millions of low-income households purchase nutritious food. Approved recipients receive the SNAP benefits in the Lone Star Card, which can be used just like a credit card at any authorized retaile

Go To Details Page For More Information

---

The Supplemental Nutrition Assistance Program. mostly known as SNAP is a federal program that helps millions of low-income households purchase nutritious food. Approved recipients receive the SNAP benefits in the Lone Star Card, which can be used just like a credit card at any authorized ret

Go To Details Page For More Information

---

The Supplemental Nutrition Assistance Program. mostly known as SNAP is a federal program that helps millions of low-income households purchase nutritious food. Approved recipients receive the SNAP benefits in the Lone Star Card, which can be used just like a credit card at any authorized ret

Go To Details Page For More Information

---

The Supplemental Nutrition Assistance Program. mostly known as SNAP is a federal program that helps millions of low-income households purchase nutritious food. Approved recipients receive the SNAP benefits in the Lone Star Card, which can be used just like a credit card at any authorized retailer

Go To Details Page For More Information

---

The Supplemental Nutrition Assistance Program. mostly known as SNAP is a federal program that helps millions of low-income households purchase nutritious food. Approved recipients receive the SNAP benefits in the Lone Star Card, which can be used just like a credit card at any authorized retailer

Go To Details Page For More Information

---

The Supplemental Nutrition Assistance Program. mostly known as SNAP is a federal program that helps millions of low-income households purchase nutritious food. Approved recipients receive the SNAP benefits in the Lone Star Card, which can be used just like a credit card at any authorized retailer

Go To Details Page For More Information

---

The Supplemental Nutrition Assistance Program. commonly known as SNAP is a federal program that helps millions of low-income households purchase nutritious food. Approved recipients receive the SNAP benefits in the Lone Star Card, which can be used just like a credit card at any authorized retailer

Go To Details Page For More Information

---

The Supplemental Nutrition Assistance Program. commonly known as SNAP is a federal program that helps millions of low-income households purchase nutritious food. Approved recipients receive the SNAP benefits in the Lone Star Card, which can be used just like a credit card at any authorized retaile

Go To Details Page For More Information

---

Located in Tarrant county. This office provides the following services: SNAP food benefits Cash Help for Families(TANF) Medicaid for families and children SNAP food benefits are put on to the Lone Star Card and can be used just like a credit card at any store that accepts SNAP. Contact for more info

Go To Details Page For More Information

---

The Supplemental Nutrition Assistance Program. commonly known as SNAP is a federal program that helps millions of low-income households purchase nutritious food. Approved recipients receive the SNAP benefits in the Lone Star Card, which can be used just like a credit card at any authorized retaile

Go To Details Page For More Information

---